Most parents feel a bit panic-stricken about the prospect of homeschooling through the high school years.
Whether you have been homeschooling your children at primary school level or whether you are just starting homeschooling with a teen at high school level, you need answers!
You need to know the options to get a recognised matric or alternative and you might also want to explore options for children who do not wish to pursue one of those options.
Join veteran homeschooling mom of 6 and consultant, Shirley Erwee, for a series of 6 live webinars with time for your personal questions and answers.
Ideal for both high schoolers and their parents as well as adults wishing to complete their high school education, this webinar series will
help you find all the information you need to make planning your high school homeschooling route easy.
save you hours of time surfing the Net and sifting through all the websites of the various educational institutions that offer and govern matric and the other options
explain the choices you have and show you step-by-step how to pursue each one: where to find curriculum suppliers or service providers, how to source text books and study materials, estimated costs, contact details, university admissions information and more
look at entrepreneurial options and 21st century skills
highlight self-directed learning and other ways to get a good education without getting back into the mainstream system and spending a small fortune!
examine research about the outcomes of home education
focus on inspiring success stories of graduates of homeschooling
discuss teens, relationships, education versus qualification and more…
Traditional school education is considered by many experts to be outdated for the fast-changing working environment of the 21st century.
Research shows that the youth of today are likely to change careers about 14 times in their lifetimes. To deal with this, they need to be fast-learners with the ability to learn new skills and stay up to date with the swift advances of technology.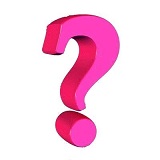 We will explore some of the skills they will need to succeed in the 21st century and find out how to equip them for the future.
Get the answers you need.
With or without a matric certificate, you need essential information for self-directed life-long learning to survive and succeed in the modern economy of the 21st century.
 THE HOMESCHOOLING HIGH SCHOOL

WEBINAR SERIES

5 Webinar recordings of 1 hour each 

with Questions and Answers and additional resources. 
Topics include the following:
Answers to FAQ's about Homeschooling High School
Matric Options in South Africa –  including the National Senior Certificate and others
The GED + SAT
Cambridge
Universities, Colleges and Alternatives
Surviving and Thriving in the 21st Century
Each webinar includes contact details of curriculum providers or sources of study materials, useful websites, steps for going about various routes to matric, advice from families, who have been-there-and-done-it already, plus inspiring success stories of homeschoolers who have graduated from high school via different routes.
BEFORE YOU ENROL FOR A HIGH SCHOOL COURSE, before you make a mistake and choose the wrong plan of action, which could cost you thousands of rands and much stress and emotional turmoil, find out about all the options  from which you can choose.
A relatively small investment of money and time spent investigating options now, could prevent costly and stressful mistakes, especially if you have to change courses at a later stage.
Cost:  R400
You will need:  your pc or device with speakers or earphones and a reliable internet connection.
Create a user account at the Teachable platform – its free.
Enrol and make the payment
View the webinars online or download them to view them in your own time.